Guerrero was just 22 in 1939 when Frank Lloyd Wright took an amused look at his portfolio of photographs and hired him to document his work. Wright's spur-of-the-moment decision began an association that lasted 20 years, until the architect's death in 1959. It produced some of the most powerful photographs ever taken of Wright's work and of Wright himself.
Guerrero spent a year with Wright photographing his homes, Taliesin and Taliesin West. Eventually he became a member of the Taliesin Fellowship. Then World War II intervened. After serving in Italy as a photo officer, Guerrero returned to the United States in 1945 and resumed his relationship with the architect. Based in New York City, Guerrero documented the master's work from coast to coast, returning again and again to record changes at Wright's personal homes.
During this time, Guerrero became one of the most sought-after photographers of the "Mad Men" era, traveling the world for major New York magazines such as House and Garden, House Beautiful, Harper's Bazaar, and Architectural Forum. He documented the groundbreaking modernism of Marcel Breuer, Philip Johnson and Edward Durell Stone. He photographed John Huston's mansion in Ireland. He took the now iconic photos of Julia Child's pot-lined kitchen. Then in 1962, he met another artistic genius who would alter his life: Alexander Calder, creator of the mobile. Guerrero threw over the perfect rooms of the magazines and began to focus on documenting artists, including Louise Nevelson.
In his seven-decade career, Guerrero was so trusted by his subjects they often forgot he was there. No one had better access. His importance to architectural photography is such that it is hard to walk into a bookstore without finding one of his images in the pages of the latest book. Guerrero's photographs are treasured and collected the world over.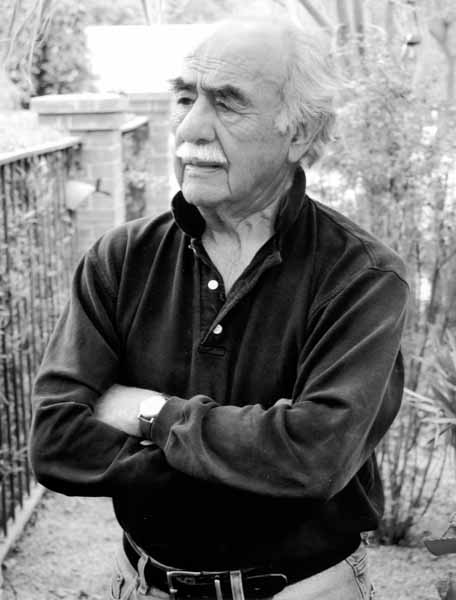 With his starched collars, tweeds, French-heel shoes, capes, cane, and rolled-brim pork pie hat, Mr. Wright was the epitome of an aristocrat — a casting director's dream of what an architect should look like. He was creative, resourceful and passionate about his work.
Louise Nevelson was a driven artist, proud and vain who guarded her image–the absurdly long, gravity-defying lashes, her body wrapped in layer on layer of multicolored, multitexured fabrics. Gracious and affectionate, she invented her own art form, starting with herself.
Alexander Calder, or Sandy, as he liked to be called, conjured up the image of the village blacksmith in his red work shirts, khaki pants, high top brogans, and his thick shock of snow-white hair. He was perfectly comfortable with this image and always unpretentious.